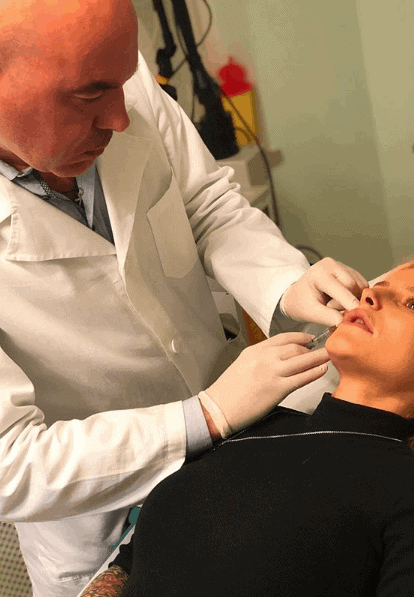 Dr. Di Leo Andrea, currently Medical Director of ADL CLINICA DELLA BELLEZZA, operates in all areas of plastic, aesthetic and reconstructive surgery A team of doctors specialized in different fields, such as dermatology, gastroenterology, etc, work together in the current structure.
His curriculum is rich in experiences, which have been happening over the years, from the degree in medicine and surgery, then the specialization in Plastic and Reconstructive Surgery at the Niguarda Ca 'Granda Hospital in the department of "Grandi Ustionati ". There are numerous surgical interventions with high profile names such as Prof. B. Robutt and Prof. A. Azzolini.
The clinical activity of Dr. Di Leo was developed mainly in the 90s, when he had the opportunity to work in the departments of Reconstructive Plastic Surgery of the Policlinico in San Donato Milanese , of the San Siro Institute , of the Ustioni Niguarda Cà Granda Center , and in the Department of Plastic Surgery of the Galeazzi Hospital . Until the beginning of 2019, he was a Primary Assistant in the Department of Plastic Surgery at the Multimedica Hospital in Sesto San Giovanni.
Dr. Di Leo is constantly updating the activity, which at this time saw him involved in more than 30 courses, in Italy and abroad, to follow all the news in the field of cosmetic surgery. The desire to improve and confront, has always pushed him to participate in sectoral congresses for which he is usually a prominent speaker.